Well, I made it through
Week 1 of the Whole Living detox
! All in all, not too bad.
I admit there were a few challenges. I had daydreams of gooey chocolate chip cookies and melty grilled cheese (my fave), but once I distracted myself, the craving went away.
The
hardest
part of the week was eating out. Living in this amazing foodie city results in a growing list of new places to check out. Problem is, it's nearly impossible to find detox-friendly things on menus, and I just feel silly paying $12 for a plate of greens and some tomatoes with olive oil/lemon juice.
And finally, another challenge of the detox is living with someone who eats yummy things right next to you...and you often make these yummy things for him (lucky husband)...See: chicken pot pie, below.
On the other hand, last week was really interesting. I was super-aware of what I was eating and my relationship with food, which is ideal for making smart choices. The best part was trying to bunch of new recipes, some that will become regulars in our kitchen.
My favorite meals last week included the following:
-
Roasted cauliflower, bell pepper, olives, and almonds.
This was so easy (throw everything on a baking sheet, roast, mix, and voila).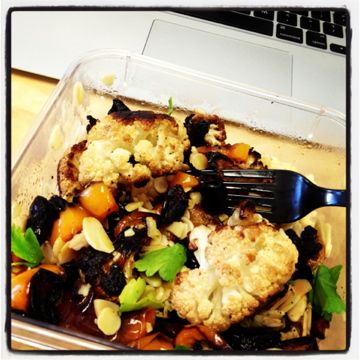 -Sauteed kale and red onions, with roasted sweet potatoes, topped with tahini. (PS. I discovered tahini this week- so tasty drizzled over veggies.)
-
Beet and roasted garlic soup
.
This made a few servings, so I actually ate this one cold morning instead of a juice or smoothie. Legit breakfast, right?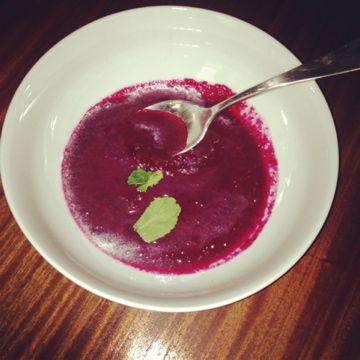 -
Butternut squash soup
. (I make a version of this with bacon when I'm not detoxing...I miss bacon).
I also made a bunch of yummy fresh squeezed juices. (Ok, some weren't so yummy. But I did feel great after drinking them.) One combination I really liked was kale, cucumber, mint, strawberries. Another was beets, carrot, apple, and ginger. The one below is the green smoothie from Whole Living.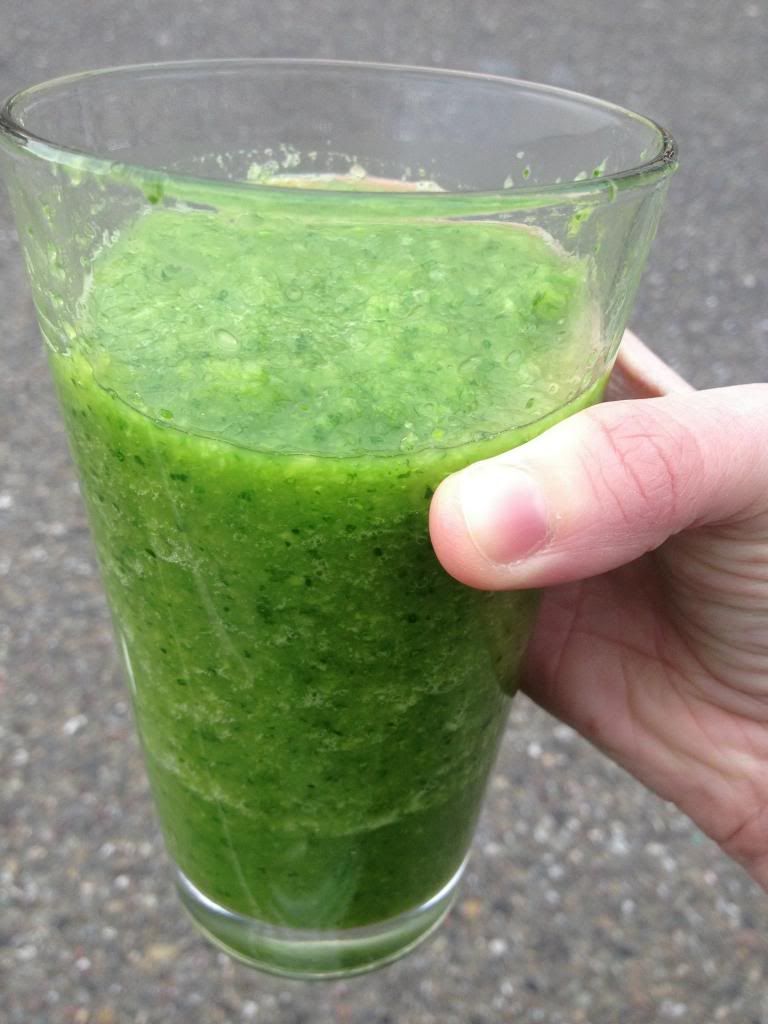 Overall, I feel great, though I'm really looking forward to adding in some beans and seafood this week. I
love
a nice piece of
salmon
!
Meanwhile, Shawn and I made this huge chicken pot pie, which smelled incredible and made me super jealous...but I'm sticking to this thing! Hello, Week Two!